March 12, 2023 | by Admin
5 Decent Characteristics of a Trusted Clinic for Family Treatment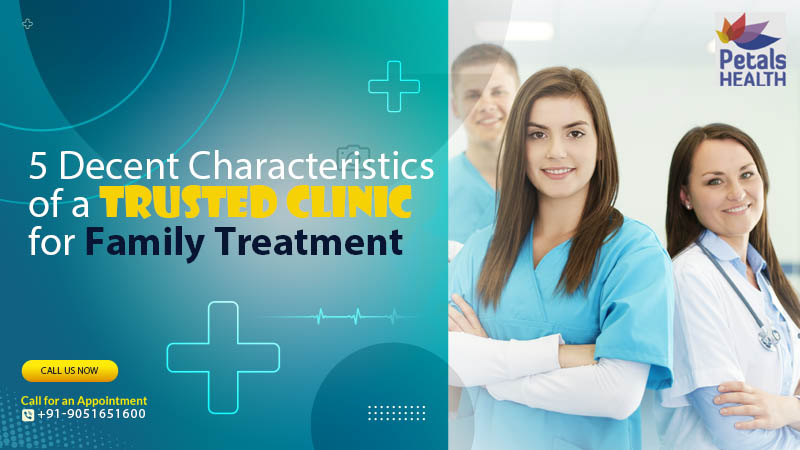 When it comes to finding a clinic for family treatment, it's essential to find a trustworthy and reliable option. After all, the health and well-being of your loved ones are on the line. You may not have any doubt in your mind that reaching and collaborating with the best Specialty Family Clinic.
Here are five noticeable characteristics to look for when you search for a trusted clinic for family treatment:
Experienced Professionals:
One of the most critical characteristics of a trusted clinic for family treatment is experienced professionals. You want to ensure that the people treating your family members are qualified and have a good track record. You can research the clinic online and check their credentials and reviews to gauge the experience of the professionals.
Comprehensive Services:
A trusted clinic for family treatment should offer comprehensive services that cater to the needs of all family members. Whether it's mental health, physical health, or addiction treatment, the clinic should have specialists who can provide the necessary care. They should also have a range of therapies and treatments available, so they can tailor their services to each individual's needs.
Compassionate Care:
Compassionate care is another essential characteristic of a trusted clinic for family treatment. The professionals working at the clinic should be caring and understanding, providing a safe and supportive environment for your loved ones. Compassionate care can make a significant difference in the recovery process and can help your family members feel more comfortable opening up about their struggles.
Transparent Communication:
Communication is another key to building trust between the clinic and the patient's family. The clinic should be transparent about its treatment approach, costs, and other relevant information. They should also communicate regularly with the family members about their loved ones' progress and any changes in the treatment plan.
Accessible Location and Hours:
Finally, the clinic should be located in a convenient location and have flexible hours that work for your family's schedule. This is especially important if you have young children or elderly family members who may require assistance with transportation. The clinic should also have emergency services available and be accessible outside of regular business hours.
The Closing Thought:
Being a caring head of the family, finding a trusted clinic for family treatment requires research, patience, and careful consideration. The experts at Petals Health are very sure about taking the most attentive care of their patients. After spending quite a few years in this domain, the clinic has been successful in establishing itself as a top-rated Multi-Speciality Primary Care Clinic. As a patient, you should do well to communicate with the patient help desk for complete assistance!