March 29, 2023 | by Admin
5 Factors That Make a Health Clinic Dependable for the Patients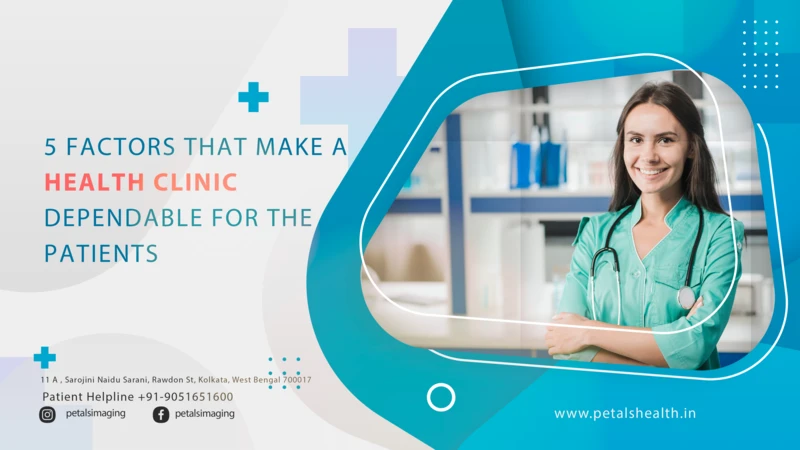 Finding a dependable health clinic is crucial for individuals looking for quality healthcare services. A dependable primary health center provides patients with the assurance that they will receive adequate treatment, care, and attention from qualified professionals. In most cases, people prefer reaching a dependable primary health center to avail of the right treatment to minimize serious life threats.
Below are five factors that make a health clinic dependable for patients
Qualified and Experienced Staff
One of the most crucial factors that make a health clinic dependable is having qualified and experienced staff. Patients feel more comfortable when they know that the healthcare providers attending to them are knowledgeable and have extensive experience in their field. Additionally, patients trust that they will receive the best possible care and treatment from healthcare providers who have the necessary expertise.
Accessible Location and Convenient Hours
Patients want to have easy access to healthcare services, which is why a clinic's location and hours of operation are important. A dependable clinic should be located in an easily accessible area and have flexible hours to accommodate different schedules. This allows patients to receive the healthcare services they need without any inconvenience or delays.
Modern Medical Equipment and Facilities
The availability of modern medical equipment and facilities in a clinic is another important factor that patients consider when choosing a healthcare provider. Up-to-date equipment and facilities not only make patients feel more comfortable but also provide assurance that they are receiving quality care. Moreover, modern equipment is often more efficient and accurate, which leads to better patient outcomes.
Comprehensive Services
A dependable health clinic should offer comprehensive services that cater to the diverse healthcare needs of patients. Patients prefer a clinic that can provide various services, including preventive care, diagnosis, and treatment of illnesses, as well as mental health and wellness services. Having access to comprehensive services in one place saves patients time and ensures they receive proper care from a team of professionals. Its reputation as a Speciality Women's Clinic is chiefly based on its dedicated services for everyone.
Positive Patient Experience
Lastly, the overall patient experience is an essential factor that determines a health clinic's dependability. Patients expect a welcoming and supportive environment that is free of judgment and discrimination. A clinic that fosters a positive patient experience through friendly and compassionate staff, clear communication, and personalized care are more likely to earn patients' trust and loyalty.
The Closing Thought:
Finding a dependable health clinic requires careful consideration of several essential factors. Patients want to feel confident that they are receiving quality care from qualified and experienced healthcare providers. Keeping the thoughts mentioned in this post can make you reach Petals Health rather comfortably. The clinic has a decent track record of finding the best treatment for the patients who reach there from everywhere.